All your home heating & cooling needs.
Never run out of fuel during steak season. Run a new line and install a new gas BBQ. All budgets welcome.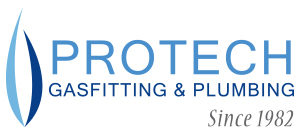 Protech Plumbing and Gas Fitting Inc. is a Calgary based business which specializes in natural gasfitting, the supply and installation of gas appliances, and general plumbing. We have been in business in Calgary since 1982.
We install gas lines/gasfitting for gas fireplaces, space heaters, garage heaters, barbecue stubs, dryer lines, gas cook tops, gas ranges, patio heaters, outdoor kitchens, BBQ lines, underground secondary lines, gas meters and just about any kind of gas lines. We specialize in gas lines and gas fired appliances but we also do plumbing.
Protech also supplies and installs many brands of Direct Vent Fireplaces, gas insert fireplaces, gas stove fireplaces, gas log sets, log lighters, garage heaters, high efficiency furnaces, radiant tube heaters, low profile unit heaters, patio heaters, gas firepits, built in BBQ's, etc.
We have done over 20,000 gas line installations, and gas piping in the Calgary area and have been involved in the installation of over 12,000 gas fireplaces in Calgary.  Currently we take out 1 of every 20 City of Calgary gas permits issued in Calgary every year.
As Calgary plumbers and gas fitters we offer all this experience, professional workmanship, honesty, integrity as well as very competitive pricing.
Protech also works with many Calgary based renovation contractors, hard landscaping companies, swimming pool installers, fireplace retailers, designers, architects, deck builders, garage builders, Kitchen renovators, Home renovation companies, custom home builders as well as homeowners.
We offer the same competitive gas-fitters and plumbing pricing to Calgary home owners as we do to Calgary and Alberta Contractors.
Protech Plumbing Inc. is accredited with the Better Business Bureau A+ Rating.
Our business serves Calgary, Alberta, Airdrie, Cochrane, Strathmore, Chestermere, Okotoks, High River, Rockyview Municipality, Foothills Municipality, Bragg Creek, Redwood Meadows, Balzac, Crossfield, Black Diamond and Turner Valley.
We take pride in our work.
For over 30 years, we have proudly served Calgary & area. We have done over 20,000 gas lines in this city. Every job is insured for Five Million Dollars, but we have had zero claims since Protech began.
We enjoy being able to help our clients improve the comfort and affordability of their home, either by improving the efficiency of their furnace, or by running a new gas line to a BBQ that will never run out of fuel during steak season.
Gas Fitting
We install gas lines for many different needs whether it be for a gas fireplace, a BBQ on your deck, a cooktop or gas range, gas dryer, secondary line to garage or outdoor gas firepit … contact us to find out more.
Other Services
Thinking about converting to a gas range for better cooking? Or getting a gas dryer installed so your electricity bill goes down? We can help! See what options we can give you on improving your home. Contact us today.
What our customers are saying:
"We are SO pleased with the service we received from you and your staff. Your technician Sterling was very helpful and informative about our installation. I just want to say that he is a great asset to your organization. I will not hesitate to pass your information along to anyone requiring the services you provide. Again, many thanks to you, Jesse and Sterling."
Lori
"Rick, thanks for the conversations we have had lately with respect to Protech Gasfitting. I had a generator installed on my back deck and the gas fitting was done by Jesse at Protech. It involved a line of about 25 ft. and with some tricky installation around and under the deck. The work done by Jesse was First Class! Jesse is professional and answered all of the questions I had. The City of Calgary came to inspect the work and asked who installed the gas line. When I told him it was Protech his comment was that Protech does excellent work. Of course it passed inspection with flying colours. Thanks again for the great customer service."
Brian