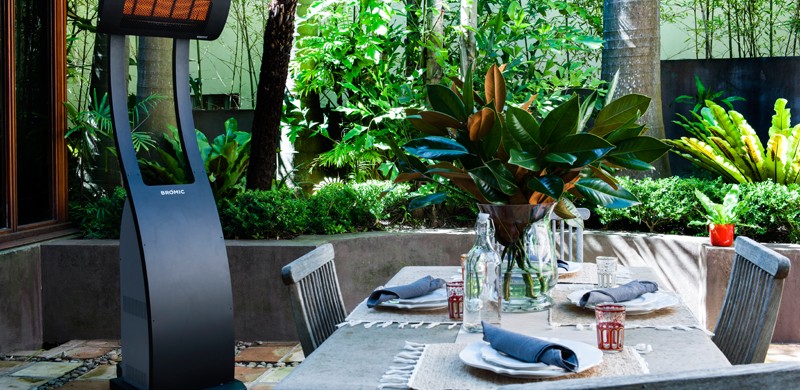 Bromic Patio Heaters Outdoor Gas Infared Calgary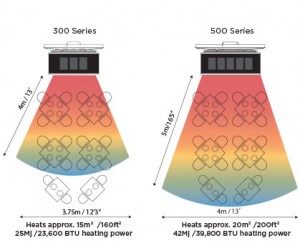 Bromic Heaters are manufactured in Australia and are sold throughout North America.
They produce Electric and Gas Heaters for outdoor residential and commercial patio Spaces.
In Calgary Natural Gas is the natural choice, both for cost of operation as well as maximum amount of heat generated.
Electric heaters are better suited to warmer climates and also where you aren't paying very high electricity costs.
The 500 gas series produces just under 40,000 BTU's of heat.
Depending on the height mounted it can cover/heat 200 square feet area.
These are ideal for restaurant and pub patio's.
On cooler evenings, these heaters can really improve your profits by utilizing the patio which otherwise couldn't be used if it was too uncomfortable.
These are also a welcome addition to residential patios.
You can enjoy many more comfortable Calgary evenings outside.
Although these heaters are smaller than outdoor tube style heaters, they are a much hotter heater.
The ceramic burners reach much higher temperatures than a tube heater could.
The Bromic Heaters has a pivoting arm which can allow you to adjust your heating coverage.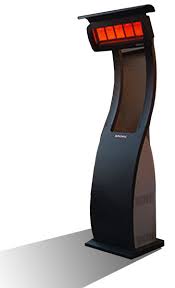 Mushroom style Patio Heaters operate with low-intensity heat.
Most of the heat travels horizontally and very little is reflected from the overhead dome.
The Bromic Portable Heater Allows you to direct intense heat exactly where you want it.
Heats approximately 150 square foot area.
The Bromic heater is 300% more efficient than Mushroom Cap Patio heaters
These units come in Propane but we can also convert to run on Natural Gas.
Please check out the link to a Video on the Bromic Portable below.