Napoleon 9600 Series 96% High Efficient Furnace
Engineered and Manufactured in Canada, Napoleon knows Canada's tough winters. They didn't have to go to far to test this unit.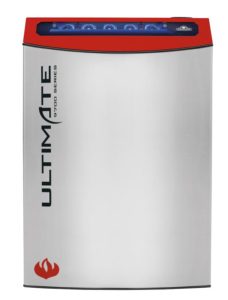 You won't find a better looking furnace. Just because it is hidden in the furnace room doesn't mean it can't look good.
Napoleon's patented SureView burner system allows you to see the clean blue flame burning.
Did we mention this furnace is very versatile?
Napoleon 9600 Series Furnaces – YouTube
The 9600 saves energy with it's two stage gas valve and it's ECM variable speed blower. Running at 10% full time it circulates the air in your home, eliminating cold spots while saving 80% in costs over a conventional fan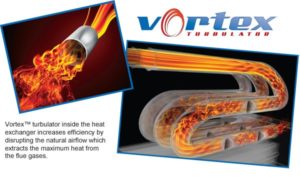 The Vortex Turbulator inside the heat exchanger extracts the maximum amount of heat from the burning natural gas.
If your furnace is 25 years or older you can expect to save 35% or more in gas savings this.
Often we hear that this old furnace will last another 15 years. Yes it may. It is kind of like of driving an old truck for the next 15 years. It runs smooth, but it only gets 8 miles per gallon and uses $200.00 worth of gas every week.
Some of the other advantages of this furnace:
Aluminized Steel Triple Pass Heat Exchanger

Stainless Steel Heat Recoveery Coil
In Shot Burners Multi Port
Two Stage gas valve
Self Diagnostic Control Board
ECM Variable Speed Blower
Insulated Cabinet to reduce sound