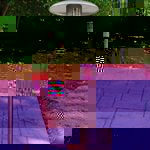 We install gas lines for many different needs whether it be for a gas fireplace, a BBQ on your deck, a cooktop or gas range, gas dryer, secondary line to garage or outdoor gas firepit, we do it all
Once you try cooking with gas you will probably never go back to electric. It is rare to see a professional chef who doesn't cook with gas. Gas burners provide instant heat and instant off. They do not cycle on and off like an electric burner, just a very constant flame.
Make use of that patio area in all kinds of weather with a high intensity patio heater.
Cozy up to your gas fire pit or one of the new beautiful Fire Tables with no worries about your neighbours banging on your door with smoke issues

Cooking with natural gas on your BBQ is the most convenient and safest way to go.
Warm up those cool areas like garages, bedrooms, storage areas.
You can just heat them when needed and then keep the heat turned off
We carry many high quality fireplaces in insert, direct vent and freestanding stove types.
We carry many brands including Regency,  and  Marquis.
Warm up that cold basement you never use with a beautiful gas fireplace.
There are some very exciting new fireplace designs now in the marketplace.